TAKING CARE OF
YOUR BUSINESS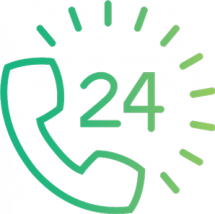 PEAK CALL CENTER
We're experts in the field
There's no need to spend the resources to hire, train and staff a customer call center. We have a better solution. Let our professionally trained staff of customer service and support experts handle your specialized business needs and customer service requests 24/7/365.
We treat your customers just like they're our customers. When you trust a company to handle the needs of your customers, you want peace of mind knowing everything will be handled right.
CALL CENTER FEATURES & BENEFITS
PEAK Support provides quality outsourced technical and customer support call center services to locally-based telecommunications and internet service providers throughout the Northwest. As a PEAK Support client, your customers get 24-hour support from staff comprised of experienced agents trained to support a diverse mix of ISP issues.
As a locally-based ISP in Corvallis, Oregon, PEAK Internet has been providing quality Internet related services to customers throughout the Willamette Valley for over 25 years, giving our agents unique competencies for supporting Internet related services. Located in the beautiful Pacific Northwest, we are in the safest region in the United States for natural disasters. Learn more >
Our Agents & Operation
Trained using one-on-one mentoring
Adaptable and quick to learn new skills
Experienced in outsourced call handing
Our facilities in Oregon are equipped with redundant bandwidth paths and advanced voice and data networks.
Three Fiber Routes to the Internet
Multiple Phone Switches: Mitel SX2000, Mitel 3300
Kohler Natural Gas Generator and APC UPS
Redundant Corporate Network
Multiple Oregon Office Locations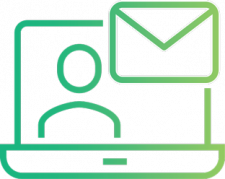 HOSTED EMAIL

PEAK Internet understands purchasing and maintaining your own mail servers can be costly, frustrating to manage, and prevents you from focusing on your core business offering. The process of working with a budget hosted email provider that lacks the knowledge, experience, or tools to properly support your customers can be painful for both you and your customers. PEAK Internet's Hosted Email Service removes all the headaches associated with maintaining your own on-premise mail servers. Our Hosted Email Service provides you with both a reliable and scalable solution with an easy-to-use administrative interface. PEAK Internet's Hosted Email Solution empowers you to offer your customers a quality email solution built on an industry leading email platform that is combined with a powerful and secure spam-filter technology.
If offering a quality email product to your customers is important, PEAK Internet's Hosted Email Solution will make your life easier while improving the customer's experience.

SECURE
500+ Million Mailboxes, 1000+ Government and Financial Institutions and 200k+ Businesses choose the same secure platform.

REDUNDANT SYSTEMS
Virtually zero downtime with multiple system redundancies.

POWERFUL SPAM FILTER
Real-time blacklist rejects that includes an anti-virus engine designed to detect threats before they reach your inbox.

COST EFFECTIVE
A Trusted solution that will simplify setup, minimize maintenance, and reduce costs.

SEAMLESS MIGRATIONS
A knowledgeable and experienced team to ensure a smooth email migration.