PEAK Business Internet
Partner with PEAK Internet as your business Internet service provider and optimize your professional performance. With over 25 years of experience in the Mid-Willamette Valley, we've become the Internet service provider local businesses turn to when they need fiber Internet or Fixed Wireless connectivity. For companies looking for even more security and speed, we also offer dedicated wireless or carrier service including ethernet transport and circuit leases. Connect with us and let us customize the most professional solution for your business.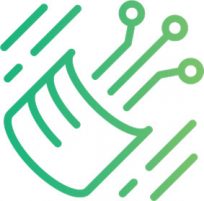 PEAK ADVANCED FIBER
The cutting-edge technology of PEAK Advanced Business Fiber Internet brings reliable, ultra-high-speed broadband together with award-winning service for your organization. Our customized gigabit Internet packages are specifically designed to handle all your professional needs with scalability that will serve you well into the future.
Call to receive a customized business needs assessment.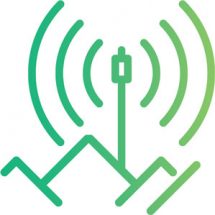 PEAK FIXED WIRELESS
A successful Internet solution for your business could be closer than you think.
Our Fixed Wireless towers can provide a high-speed Internet solution in areas where Internet options are limited. If service is available to your business, we will be with you every step of the way – from site/location assessment to antenna placement and integrated Managed Wi-Fi.
Licensed Fixed Wireless
Standard point-to-point fixed wireless Internet uses unlicensed wireless frequencies, making it much more vulnerable to interference.
PEAK Licensed Fixed Wireless secures your business frequencies for unparalleled reliability and maximum uptime from your business.
Symmetrical, dedicated connections available
Bandwidth availability is highly dependent on location.
Shared Fixed Wireless for Business

Best for social media and email.

Best for YouTube viewing, social media and email.

Best for SD video streaming, social media and email.

Best for HD video streaming, social media and email.

Best for online gaming, HD video streaming and telecommuting.

Perfect for all your Internet needs.
Free Installation with a two-year contract. $99.00 equipment deposit required (refunded when all equipment is returned). $0.99 Regulatory recovery fee. Month-to-month service is available with $99 Set-up Fee plus $6/month added to the prices above
Call now to see if PEAK Internet Fixed Wireless is an option at your business.