ADVANCED VOICE
FOR BUSINESS
PEAK Advanced Voice
Feature-packed Advanced Voice I.P. phone services so your business can be heard – loud and clear! Advanced Voice provides reliable, crystal clear calling for your organization, as well as business-ready features including call waiting and voicemail. All at a price so reasonable that you'd call home about it. Call us for a customized quote today.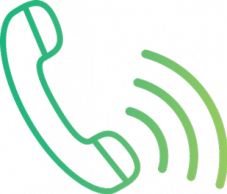 Advanced Voice Solutions for Business
Basic Business Voice Service starting at only

Dialing & Talking
Speed Dial
Call Return
Call Waiting/Cancel
Hold Music
Three-Way Calling
Battery Backup
Extension Dialing
Call Hold
Call Transfer
Caller ID Custom
Call Logs
Receiving & Screening
Call Pickup
Sequential Ring
Hunt Groups
Caller ID
Call Rejection
Selective Call Rejection
Intercept Message
Directed Call Pickup
Simultaneous Ring
Auto Attendant
Call Blocking
Messaging & Forwarding
Standard Voicemail
Voicemail Setup
Voicemail to Email
Readable Voice (VM to Text)
PIN Resents / Changes
Call Forwarding
Call Forwarding Selective
Forwarding No Answer / Busy
Fax to Email
PIN Skip
Call Forwarding Always
Call Forwarding Ring Splash
Fax Mailbox
AVAILABLE HOSTED PBX
Get reliability, quality and all the advanced phone solutions your business needs at one low price.
Stay ahead of the competition and enhance your customer experiences with PEAK Advanced Voice. Combining high quality voice with enhanced features helps your business become more flexible and responsive to today's business demands.
Our team can design a hosted voice solution that matches your business needs. We have a full range of customized, hosted PBX options available to ensure your plan is customized for the specifics that make your business tick. So, let's talk.
Call to receive a customized business needs assessment.