PEAK Internet will be performing maintenance on our email servers. This will bring you a larger inbox and a more streamlined layout for a better user experience. Our goal is to provide you with the best possible support as we update our servers. At anytime, if you have any additional questions, give our support a call at 800-731-4871.
F.A.Q.
How is my email going to be filtered for spam?
Peak will be using Graymail, also offered by GoSecure.
Will my email address change?
No, your current email address will stay the same.
Do I need to change my password?
Passwords will be untouched during this maintenance, so you shouldn't need to change them.
Will I lose any of my emails?
No. You won't lose any of your sent or received emails. During the maintenance period, you may notice some delayed emails or duplicate emails during the first 24 hours after the maintenance.
Will I lose any of my contacts?
No. Your contact information will be untouched during maintenance.
How much storage will my new inbox have?
15GB of storage.
Incoming Settings (IMAP)
Server: mail.peak.org
Port: 993
SSL: Yes
Username: Your full address
Incoming Settings (POP)
Server: mail.peak.org
Port: 995
SSL: Yes
Username: Your full address
Outgoing Settings (SMTP)
Server: mail.peak.org
Port: 587
SSL: SSL or StartTLS Required
Authentication: Enable Outgoing Authentication
App Portal
Changing email account passwords and spam filter settings couldn't be easier and you can access those through our new App Portal.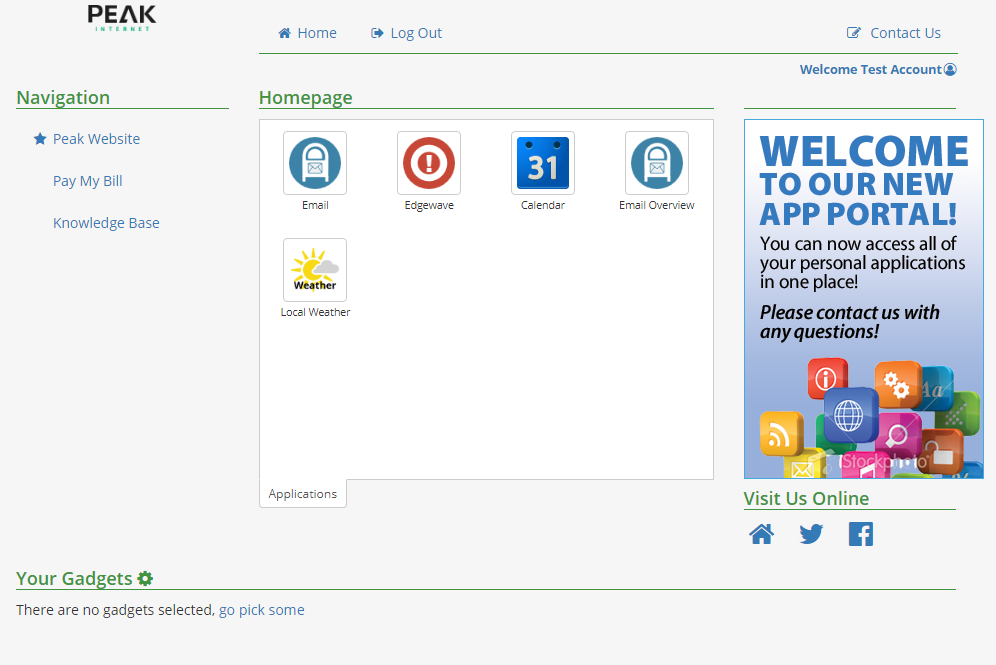 Jump into you Zimbra Inbox, the Edgewave/Greymail Spam Filter or view your calendar by clicking the buttons on the main screen. Change your password or set up account recovery by an alternative email address, SMS or security questions by clicking the Welcome Account Name link in the upper right corner of the screen.