OUR CULTURE
MAKES A DIFFERENCE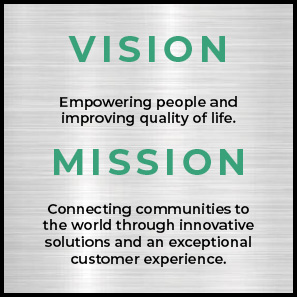 Our Vision and Mission
These words are what our employees believe and aspire to everyday. We are committed to reaching our local communities with what we've determined is the core values within the  Vision and Mission of PEAK Internet.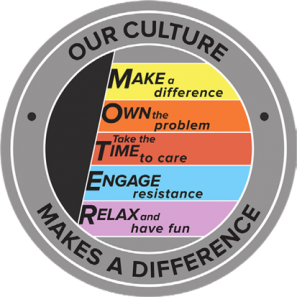 A Commitment to Service
At PEAK Internet, we strive to make a positive impact in the lives of our customers and employees, as well as out in the surrounding community. It all starts with our company culture in which we encourage our employees to go above and beyond, not only in their professional lives and service to our customers, but in their everyday interactions and community involvement. To facilitate this, PEAK provides a significant number of paid community involvement hours every year.
As an organization that cares about our community, PEAK also makes donations of time, talents and additional resources to local charities, fundraisers, events, and other community initiatives. In everything we do, we aim to exceed expectations, which is why we approach our company culture, customer service and community impact all from the perspective of our company motto: Stand out from the crowd!
Local & Involved
See the latest updates and community involvement on social media