Profiles of PEAK Employees
We are very proud of our employees and the commitment they bring every single day to better our customer experience through the services we offer, and our involvement in the community. What really makes our PEAK team stand out is their uniqueness, interests and diversity. We learn something new about our team every day! In our Employee Spotlight, we will be sharing a bit more about a PEAK team member and what makes them special.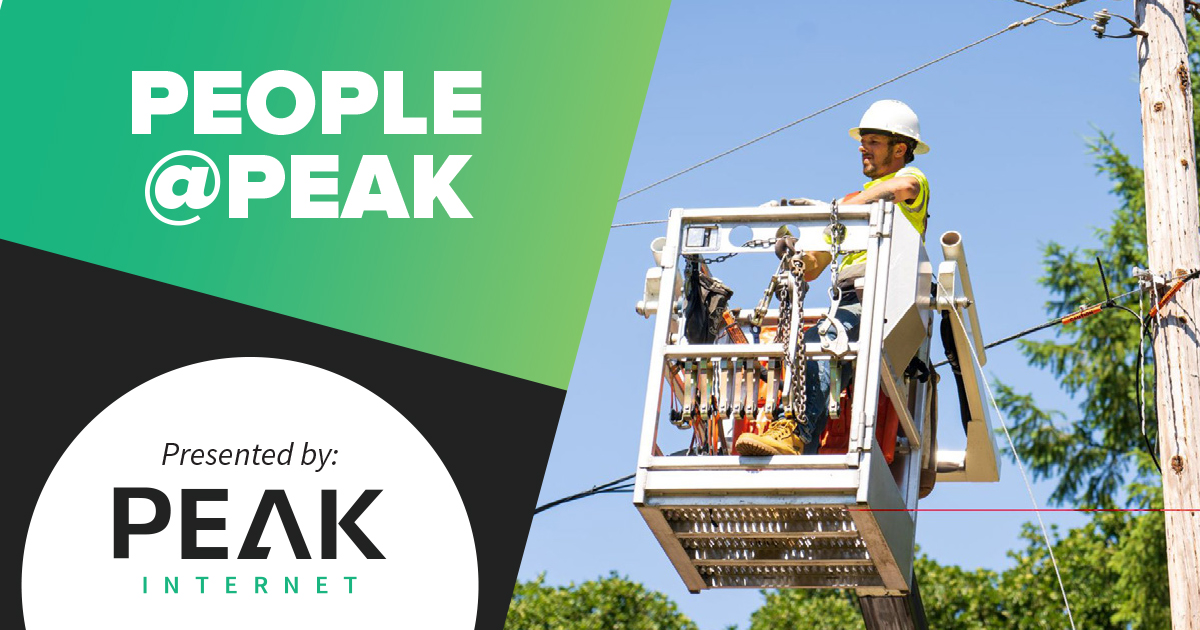 Employee Spotlight Olen Hammons
We are pleased to spotlight Olen Hammons this month. Everybody is happy to see Olen and the crew up on the poles in their neighborhood. He's popular because their team is actively constructing PEAK Internet's broadband fiber network! When Olen is not perched high in the air, and suspended by a bucket, he finds himself enjoying the great outdoors with an array of camping, fishing, and hiking excursions. We asked him about working at PEAK and this is what he shared…
"I'm beyond grateful to have found my new home here with peak internet. Very positive atmosphere with lots of room to grow. Love the people I work with every day here! Peak Internet has provided me with a great career that I'm blessed to be a part of!"
Olen we are beyond grateful to have you as a member of the PEAK Internet team. Thanks for all that you do.